Has your back gone into painful spasm?
99% of the time, our muscles do exactly what we ask them to do. On the odd occasion, they will go into spasm to protect us, but this can be particularly painful and debilitating.
The most common thing that the spasming muscle is protecting us from is nerve irritation. When the body senses this irritation, the muscles tighten in order to prevent us from further injuring this nerve.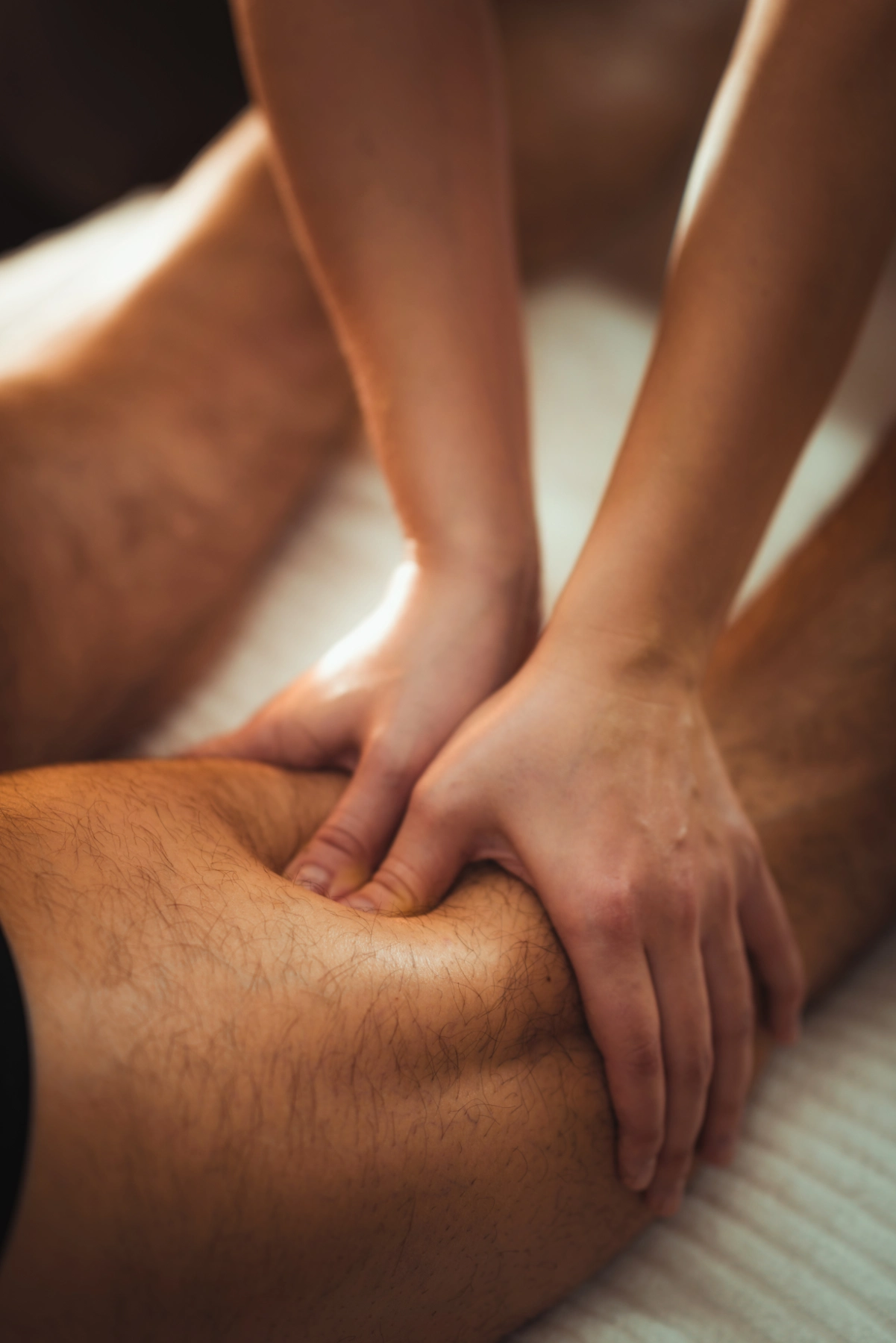 Our trained Chiropractors will look after this nerve for you. Firstly we help to relax the muscles and get you feeling better, then we restore the movements into the joints in order to reduce the irritation to the nerve.
To prevent this problem happening again, our Chiropractors will thoroughly examine you to understand the underlying cause of this muscle spasm and nerve irritation. More often than not, we usually find a disc problem which we can help with.
Stress and emotion are running high for a lot of people at the moment, which we also see playing a huge factor in muscle spasm and pain. Your Chiropractor will help ensure you have a healthy work-life balance to get you back feeling, functioning and living well again.
Steph is an absolute gem, both professionally and personally. An absolute pleasure. Can't say enough about her. Amazing chiropractor and great listener. Very professional but also a lovely person.
Absolutely love coming here, really friendly team, Steph is so knowledgable and they made me feel very welcome. Would recommend to anyone, especially if you are dubious about the effectiveness of chiropractic treatment, I was!
Steph is a fantastic chiropractor and above all a wonderful person. She helps me keep my spine in optimal order after initially helping me with a lower back and neck pain issue. Thank you Steph for the brilliant care!
Over the past few months I have had an issue with my left shoulder and arm causing me pain. I have never previously sought any chiropractic treatment but to be honest was convinced by my wife to seek some help as she was fed up with my constant bleating about it! Stephanie is professional and attentive and takes a holistic approach explaining clearly what she is doing and why and giving clear advice as to what you can do to improve the situation yourself, in addition to adjustments she has supplied me with a programme of stretches with videos showing the correct way to do them and given me advice regarding my posture. Stephanie was clear at the beginning of my treatment that this would not be a quick fix, I have however noticed a definite improvement in the pain and in the mobility of my arm over a few weeks. It is a work in progress though!
Great place very experienced staff for an alternative treatment chiropractor and massage therapy
I'm truly grateful for all the help and advice from Stephanie and Natasha - I just wish I'd started treatment sooner! Extremely professional and caring I feel comfortable and relaxed knowing I'm in good hands. Cannot recommend them highly enough 🙂
A fast and effective chiropractic therapy from Stephanie. She's got strong hands and a lot of knowledge. Great to have my spine functioning so much better. Have loved the exersises that I've been given too.
Brilliant personal practice, lovely team, excellent professional knowledge, great standards of care and treatment delivered, individually tailored. As the patient you are welcomed and put at the centre of everything. Simply outstanding !
100% 5***** I have been going to Wholesome Life Chiropractic for a number of years now so when Ian announced he was leaving I was a bit sceptical about Stephanie taking over. But I have to say I didn't need to worry, she super friendly, professional, engaging and very knowledgeable. I can definitely recommend Stephanie at Wholesome Life and all her staff. Thank you x🥰 Stephanie who's taken over is a fantastic Chiropractor and I'd fully recommend 👍
Steph is great. Very friendly, puts you at ease and explains everything she's doing so well. The treatment itself is great but she also gives you exercises and things to do at home that help too. If you're thinking about chiropractic then get in touch with Steph. Update: I have now also had a hot stone massage with Natasha. 10/10! I would highly recommend.